A quick update for this team; I thought I'd finish off the pics of the linemen and show you my new re-roll counters.
Here's the counters, using Bretonnian shields and other assorted bitz (mostly from the commoners sprues):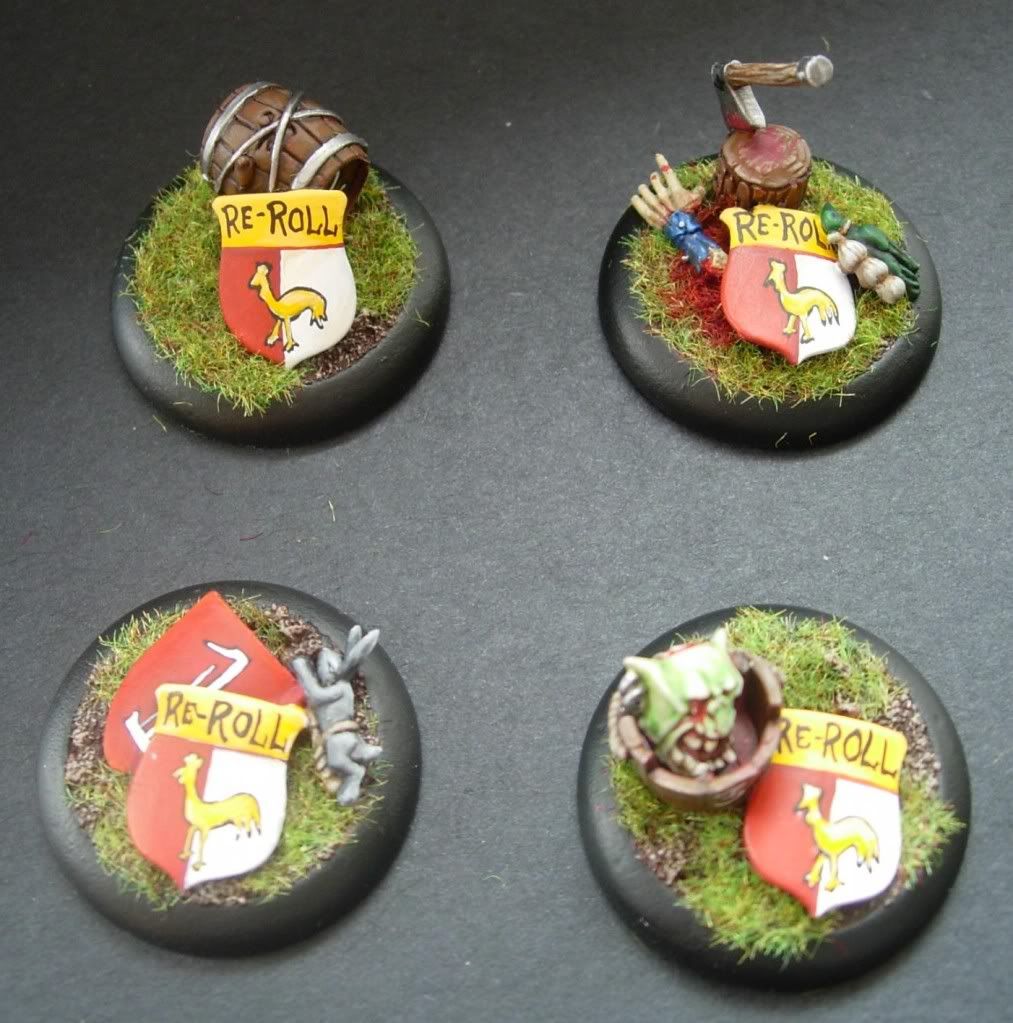 And here'd the three linemen I didn't previously have pics for: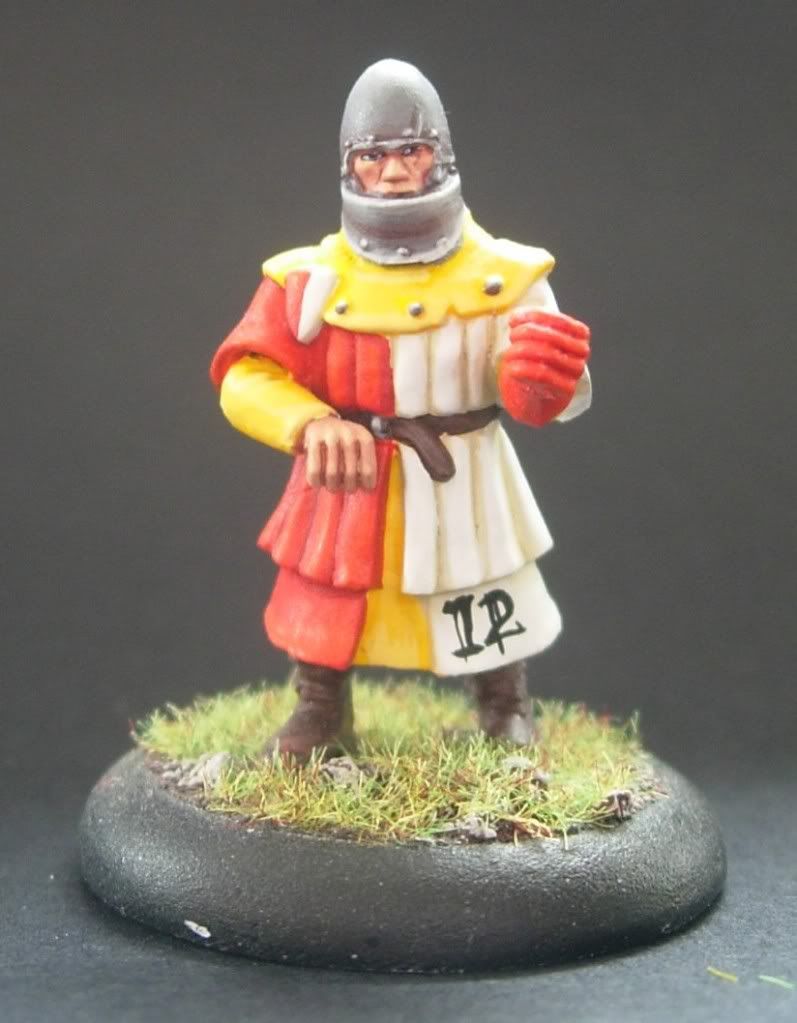 I'm holding off on a whole-team picture until I have completely finished and constructed the display base I want to do for this team. Stay tuned...